Jacobs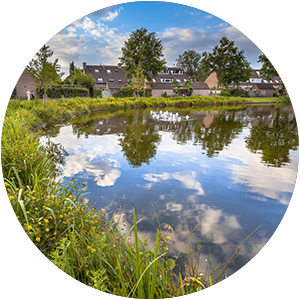 and Wallingford HydroSolutions Ltd ("WHS") have formed a strategic collaboration targeting data and technology solutions for hydrological and hydraulic modelling servicing the flood risk and climate resilience markets.
The near-term focus of the relationship is the integration of WHS' U.K. industry standard WINFAP and ReFH2 hydrological products with Jacobs' global leading Flood Modeller application and involves the launch of Jacobs' new Hydrology+ data management, analysis and reporting solution that will be released alongside Flood Modeller 7.0.
As part of the strategic collaboration, Jacobs will become the exclusive reseller of a new variant of WHS' WINFAP and ReFH2 solutions with network and cloud-based licensing options.
"Jacobs' global leadership in the flood modelling sector and proven hydraulic modelling software solutions, combined with WHS's UK industry standard hydrological products, will deliver innovative solutions to our network of water infrastructure clients," says Vice President of the Jacobs Data Solutions Product Suite – Water Platform, Gregg Kennedy.
The joint data analytics offering will support public and private sector clients in solving their most complex flood and climate resilience and water infrastructure problems. The Hydrology+ solution aggregates analysis and hydrological data and streamlines the integration of hydrological and hydraulic analysis, aimed at reducing costs and providing a clear audit trail and synchronicity across the hydrological modelling and hydraulic modelling technical disciplines and workflows.
"Working with Jacobs allows us to provide full integration of hydrological and hydraulic modelling for the UK flood community," adds WHS Director Jude Jeans. "Jacobs' vision, technical expertise and market leading solutions make Jacobs an ideal collaborator for WHS."
The relationship plans to expand the application of this integration to future data solutions currently being developed by Jacobs that address other water and critical infrastructure challenges.
For more information on network licences click here