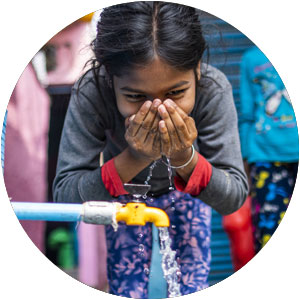 When WHS became an employee-owned company in 2018, we committed to supporting WaterAid through company donations and fundraising for WaterAid in other ways. We have donated £36,500 this year.
WHS is a vibrant, employee-owned company of dedicated professionals. Our employees are at the heart of what WHS stands for and embrace the company's values, including the commitment to make significant donations to WaterAid each year.
We are determined to help WaterAid reach communities around the world with clean water, decent toilets and good hygiene.
Why WaterAid?
Our work is closely aligned to WaterAid. We are an environmentally conscious company in the water and environment sector, committed to sustainable change. We are proud to develop best-practice hydrological modelling software and of our ISO14001-certified company environmental management.
WaterAid is close to our hearts. Our founder Professor Andy Young's father was part of the original initiative, when in 1981, WaterAid was founded by members of the UK water industry, uniting to create a single international organisation dedicated to the water crisis.
The story so far
Our donation of £36,500 could help WaterAid transform over 2,300 lives around the world with a reliable source of clean water.
2,300 people who no longer need to risk sickness or death from waterborne diseases due to drinking dirty water, no longer need to miss school or work to collect water far from home and are no longer vulnerable to the impacts of climate change on their water sources.
Today, 771 million people don't have any access to clean water, 1.7 billion people lack access to a toilet of their own, and 2.3 billion people don't have soap and water necessary to practice effective hygiene.
This global crisis stops people from having an equal chance to be healthy, educated and financially secure.
WaterAid is an international non-profit organisation dedicated to tackling this crisis and ensuring that everyone, everywhere has access to clean water, decent toilets and good hygiene by 2030.
While great progress has been made in the past two decades with over 2 billion people gaining access to clean water close to home, current rates of progress need to quadruple for everyone, everywhere to have a safely managed source of water by 2030.
WaterAid has local teams in 28 countries where they not only dig boreholes, lay pipes, build toilets and promote effective hygiene practices. WaterAid also empowers communities to maintain these services, advocate for their own human rights to water and sanitation and build the capacity of local institutions to be able to respond to meet this demand.
At a global level, WaterAid campaigns for prioritisation of investment in water, sanitation and hygiene services in government action plans for sustainable development and as a means of building community resilience to the effects already being felt by a changing climate.
WaterAid are determined to make clean water, reliable toilets and good hygiene normal for everyone, everywhere within a generation, as water is a human right.
The last word
We renew our pledge to raise money for WaterAid to help reach the millions of people still living without the essentials they need to live dignified, healthy lives.
We will continue to make significant donations to WaterAid each year, as well as fundraising within our team and wider community.
Please visit WaterAid.org to learn more about their crucial work and donate.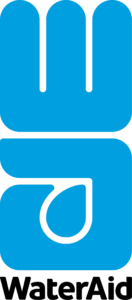 For every £1 you give:
74p will go on delivering services and making change happen.
26p will go on fundraising and governance, ensuring that your donation is still changing lives tomorrow.
Photo: Sneha, aged 10, drinks water from an installed standpost in Raghubir Nagar, New Delhi, India (WaterAid/Srishti Bhardwaj)