ReFH 2
ReFH 2 enables you to estimate design and observed flood hydrographs for rural and urbanised ungauged catchments across the UK. Using ReFH 2 in conjunction with the FEH Web Service, you can estimate runoff rates and volumes for specific development sites.
ReFH 2 is the latest version of the Revitalised Flood Hydrograph (ReFH) model. The model draws on the FEH22 and FEH13 rainfall model data available from the FEH Web Service. For further information on the methods, see our openly published online technical guide and supporting science reports here: https://refhdocs.hydrosolutions.co.uk/.
ReFH 2 has been integrated with the latest version of InfoDrainage, Flood Modeller,  InfoWorks ICM, Flow and TUFLOW.
ReFH2 is available on an annual subscription, activated online with a serial number. It can be licensed either for standalone/single PC use, or as a multi user/network licence through our reseller Jacobs. See Licensing for details.
Keeping up to date – Please register with the ReFH user group to be notified of product releases. If purchasing on behalf of the user, please ask them to register.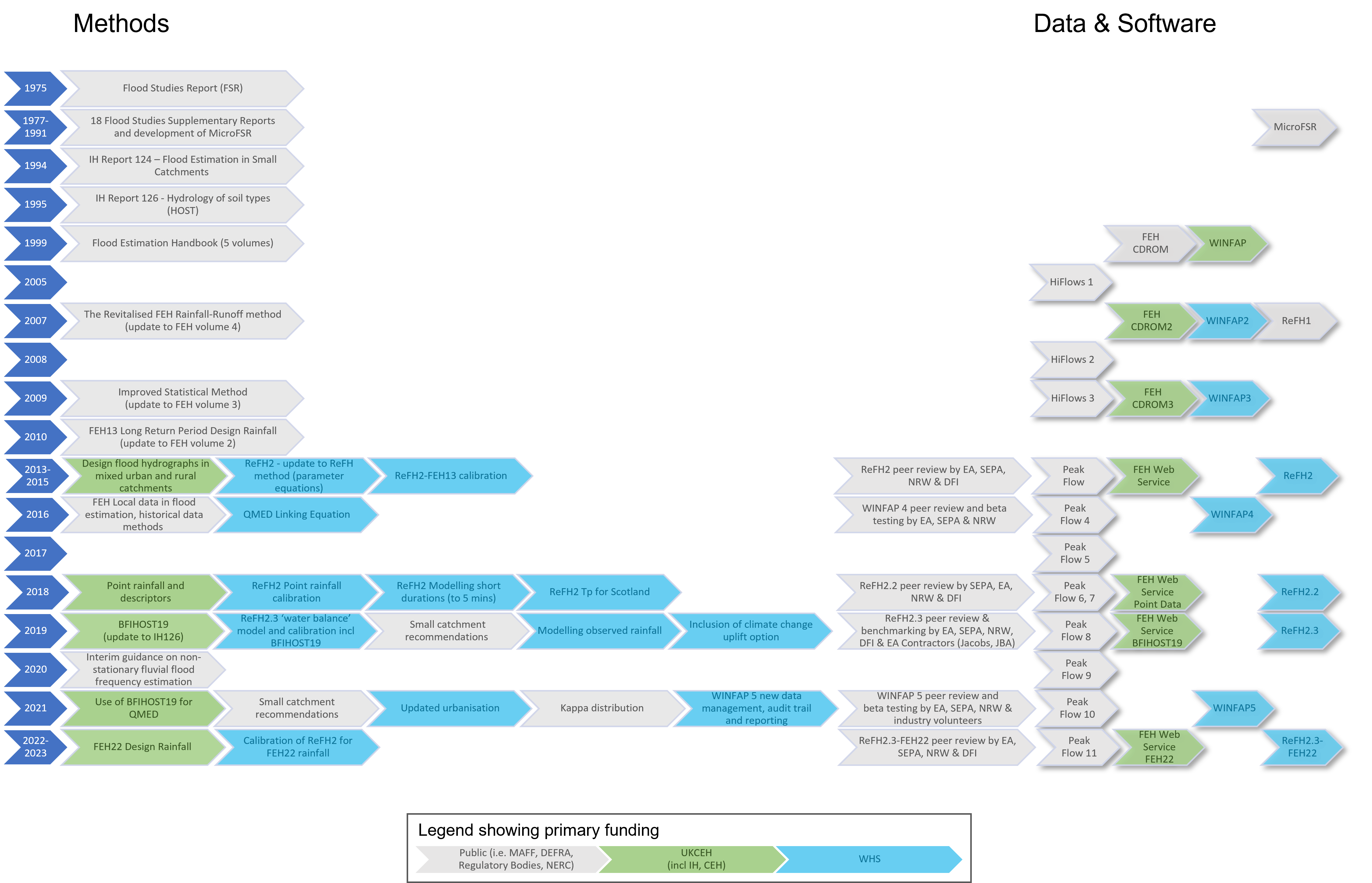 Read our article on the history of the FEH, current user requirements and our vision for the future. It includes a full timeline from the 1975 FSR to the latest FEH method developments, and we talk about the openness of FEH methods and how access to FEH has increased in recent years.
Current ReFH 2 Offers
Five ReFH 2 Licence Deal – For every 5 ReFH 2 licenses purchased, you will receive 1 of these licenses for free. The discount will be applied automatically to your basket.
---
---