An 80-unit residential development is proposed for a factory site prone to groundwater-dominated river flooding in Wiltshire. Barriers to planning consent have left the client on the verge of dropping the development.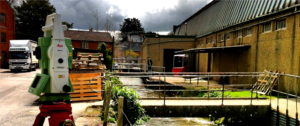 Several years of modelling analysis and negotiation with the Environment Agency (EA) by a well-known large consultant had reached an impasse.
Time for WHS
First we reviewed all the studies that had been undertaken for the site and used our expert knowledge of flood hydrology to engage with the Environment Agency (EA) concerns, point by point.
We then developed cost-effective methodologies to analyse and address each point of concern and develop appropriate mitigations.
Result: The EA removed their objection to the development. The client's 150-year-old business has been able to expand, creating new jobs in the area.
"The project seemed to have reached the buffers on flood risk grounds. Proactive, determined and innovative, WHS helped to unlock the proposals in agreement with the Environment Agency"
Gavin Hall, Director of Planning, Savills