ReFH 2 Calibration Utility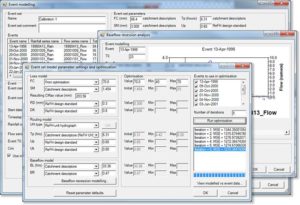 The ReFH 2 Calibration Utility is available for free download. We do not offer support on either the installation or subsequent use of the utility.
The ReFH 2 Calibration Utility tool enables users to calibrate the parameters and initial conditions of the ReFH 2 rural model using observed event rainfall and flow datasets. These calibrated values can be manually entered into the ReFH 2 software as user defined values to override the ReFH 2 design package values.
To get started, please view the user manual which is located in the Windows Start Menu under Programs/FEH Software/ReFH2 Calibration Utility. Section 7.1 explains how to locate and load a sample database.
The use of the ReFH 2 Calibration Utility is subject to the terms and conditions of the End-User Licence Agreement which must be accepted when the software is installed.
Version 1.0.6005.25103