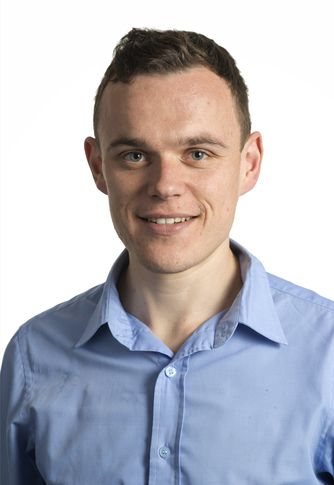 Daniel Hamilton
Senior Consultant
Location: Cardiff
Your role in a nutshell: I'm responsible for hydrology in the Cardiff office – ensuring that all hydrological work is up to date and accurate before it is sent onto our clients.
When you joined WHS: 2016
Your experience: I'm working towards becoming a chartered flood risk consultant as part of CIWEM. I graduated from UCL in 2015 with an MSc in Environmental Modelling and since joining WHS have developed technical knowledge in a range of hydrological analyses. I am also well versed in 1D-2D hydraulic modelling, sustainable drainage design and numerous fieldwork techniques.
Why you like working for WHS: The variety, no two days are ever the same! We're often challenged on a day-to-day basis to come up with solutions for a range of environmental problems and there's rarely a simple answer.
What drives you: To acquire knowledge and learn new ideas not only from those in my own field but also from other disciplines far removed from flood risk. Additionally, I consider climate change to be a major threat to our future, and it is a privilege to work in a role which looks to address some of the challenges it poses.
What you like doing when not working: I'm a bit of a sports fanatic, I follow football and cricket obsessively and run regularly to a half decent level. When I'm not checking up on sport, I enjoy live music, podcasts, useless trivia and strong coffee!