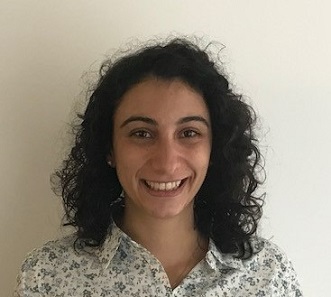 Clarissa Rizzo
Consultant
Location: Wallingford
Your role in a nutshell: As part of the software development team, I'm involved in the research and development of Qube, as well as implementation of technical solutions to improve our efficiency and product usability.
When you joined WHS: 2021
Your experience: After graduating from Environmental Engineering at the University of Bologna in 2019, I joined UKCEH as Hydrologist. During my time there, I was involved in a number of projects from modelling water resources and artificial influences in JULES, to analysing endocrine disruptive chemicals reaching drinking water in England and Wales. I joined WHS in February 2021 and, since then, I have primarily been involved in researching and implementing potential improvements to various WHS products in both model performance and usability.
Why you like working for WHS: The team has been great from the beginning – despite working from home, everyone has been really welcoming, encouraging me to improve and develop new skills.
What drives you: I have always had a keen interest in environmental issues and the challenges of developing impactful science drives me to keep improving myself.
What you like doing when not working: I love exploring the great outdoors, spending time in the nature and exploring new places. Otherwise, you can probably find me with my nose in a book, I love reading – historic and fantasy novels are my favourite!