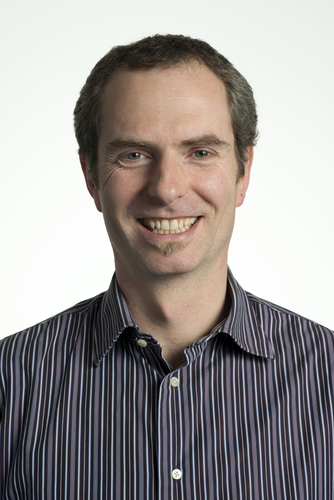 Chris Nicholls
Software Development Manager
Location: Wallingford
Your role in a nutshell: I oversee the design and development of software at WHS, turning the science we produce and our clients' requirements into useful and usable tools.
When you joined WHS: 2012
Your experience: I have an MSc in Software Engineering, and been working in software for over 25 years, mostly making commercial products. Starting out in pharmaceutical trials, I spent a decade in the music/film industry before developing applications to support safety-critical systems in the defence, transport and nuclear sectors. Since joining WHS I have helped create, amongst others, the FEH Web Service, ReFH 2, and Qube.
Why you like working for WHS: I have always been drawn to scientific domains and enjoy working in a small team of smart, hard-working people who support one another. As the Thames dramatically burst its banks here in picturesque Wallingford each year, I am constantly reminded of the importance of hydrology and of the need to better our understanding of the natural world.
What drives you: I love to learn, and to create things. Part of the first generation of web developers, I have both witnessed and actively participated as the internet and technology have permeated peoples' lives. I want to see what happens next.
What you like doing when not working: Much of my free time is spent fashioning things out of wood, metal, and circuitry. As well as playing the electric guitar, I hope one day to build one. After many years as a fencer I have recently switched to archery, which is safer as no-one shoots back. I like to get out into nature by foot or bike and am happiest camping up in the mountains.